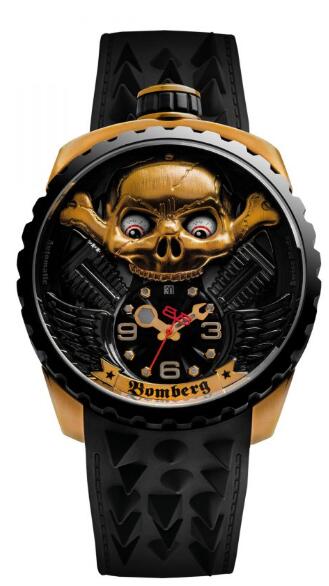 Colorful snake: BOMBERG Bolt-68 Aztec Quetzalcoatl Chronograph Bolt-68, as the most representative model of the BOMBERG bomb watch, has always attracted the attention of many fans. The innovative case structure can easily change a variety of images. Rotate and remove the watch head. With the back cover and bracelet of the pocket watch, it can become a pocket watch and the base becomes a table clock. The watch owner can freely change the form of the watch, just like them. The pursuit of life is average. Is Bolt-68 a watch or a fashion accessory? Everything depends on the imagination of the watch owner.
The Bolt-68 Quetzalcóatl special edition of Quetzalcóatl is paired with a bracelet that transforms into a pocket watch in seconds.
Not only is the structure that changes as you please, but BOMBERG is even more charming, with a bold theme full of charm. This year, the brand new Bolt-68 Quetzalcóatl special edition of Quetzalcóatl takes the ancient Aztec art as the theme to create a brand-new mysterious image belonging to the brand.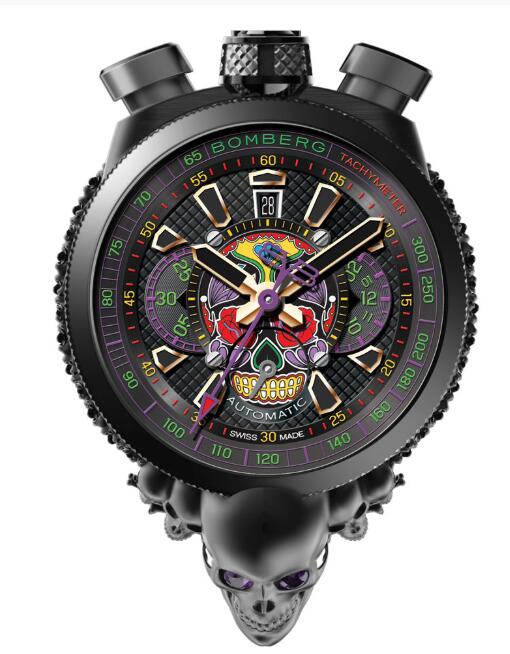 In Mesoamerica, the worship of snakes is an ancient belief, and the most exquisite form of expression is the ancient Quetzal Temple, which is a fusion of rattlesnakes and local Quezal birds with long green feathers. An image of a god. Quetzalcoatl represents the stars, calendar, and harvest, as well as death and rebirth.
Bolt-68 Special Edition—Quetzalcóatl
Black PVD stainless steel case, 45 mm diameter, hours, minutes, small seconds, chronograph, Ronda 3540 quartz movement, sapphire crystal glass mirror, water resistance 100 meters, rubber strap, attached pocket watch base and bracelet,
Echoing the attitude of the Quetzalcoatl, this chronograph also uses a vivid and colorful collage concept to shape a totemized snake head in the center of the dial. Clever use of the design of the chronograph creates dazzling eyes. The date window is combined with the tongue of the snake, which is revealed between the teeth, which is also quite interesting.
Bright and lively colors, with the passion of Central America. The seemingly simple method is actually made by using a technique similar to filling in enamel. It is also necessary to plan a small groove first, and then fill in the paint by hand. Therefore, the color is fuller and the overall effect is more charming. It can also be seen that the BOMBERG bomb watch not only pursues a strong design, but also cares about the production details.